The 21 Best Beauty Products of 2021, According to Our Editors
The beginning of a new year means a round-up of our favourite beauty products is in order. After all, who doesn't want a deep dive into their favourites of the year? Last year's beauty highlights include not only bestsellers from cult brands like Salt & Stone and Sunnies Face, but also a number of products that truly deserve a shout-out, from daily supplements to an at-home IPL device.
Read on for 21 of the best beauty products of 2021, according to our editors.
SKINCARE
Troiareuke ACSEN Oil Cut Cleansing
This oil-free face wash from South Korean skincare brand Troiareuke was developed for sensitive and acne-prone skin types. It works as an oil and water cleanser in one—but without oil! Created using a microemulsion technique, it ensures a gentle cleanse and effectively removes all impurities and excess sebum from the skin. Your skin feels soft and clean, and without that nasty dry, tight-skin feeling that some cleansers leave you with.
Avoskin YSB Salicylic Acid 2% + Zinc Serum
Another one on the list for those who struggle with breakouts—this serum from Avoskin works as an exfoliator to slough off dead skin cells and help regulate sebum production. The combination of superstar ingredients—2% salicylic acid and zinc—also limits the production of acne-causing bacteria.
Cerave Daily Moisturizing Lotion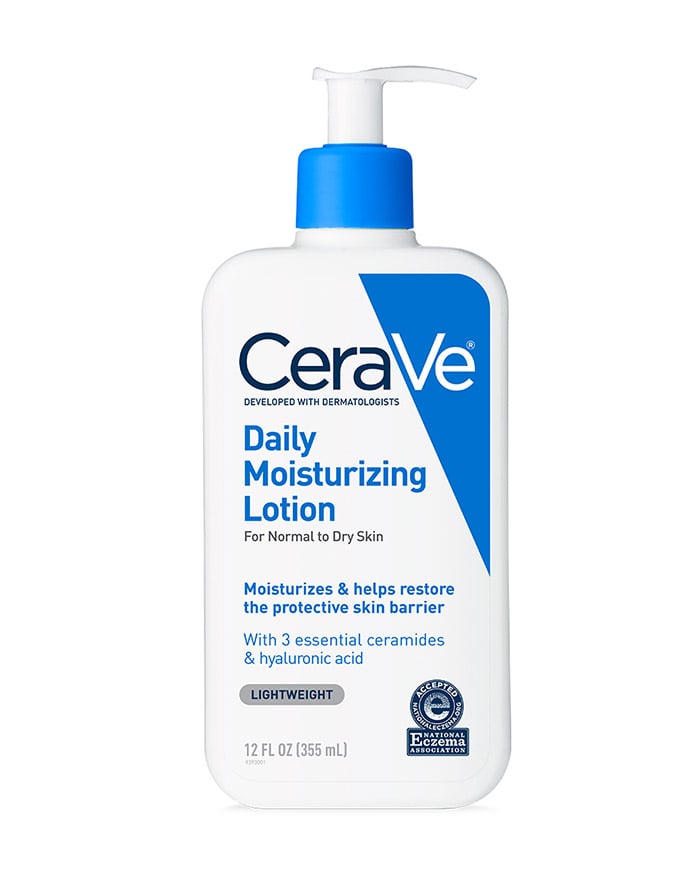 An editor's favourite, you might not have heard of Cerave's Daily Moisturizing Lotion—unless it was recommended to you by your derm or a friend. All the CeraVe products are great for sensitive skin, which is why it's so many derms' pick for an everyday moisturiser. With so many products on the market touting different skin benefits, it's easy to get caught up, and that is what makes this one stand out: it really is an effective and hydrating moisturiser.
Aesop Parsley Seed Anti-Oxidant Intense Serum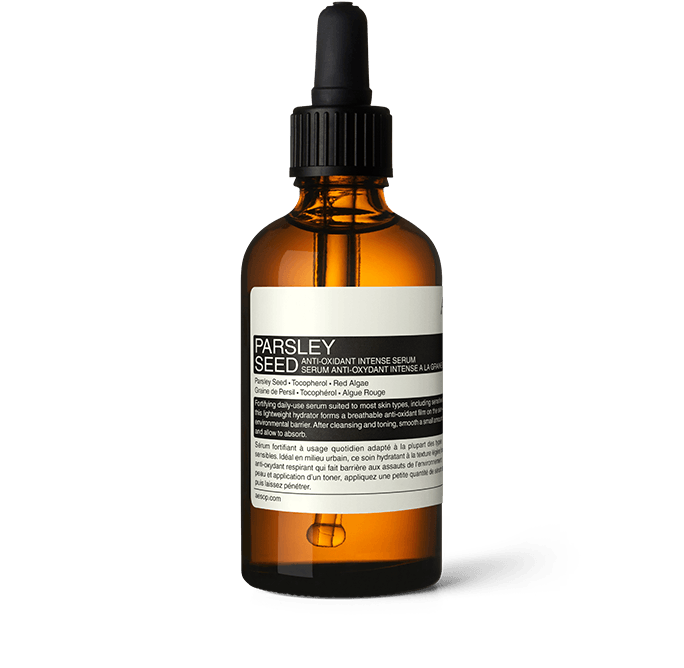 You might not think the environment you're in affects your skin, but it does (you can read all about it here, FYI). Ideal for urbanites, Aesop's Parsley Seed Anti-Oxidant Intense Serum is a fortifying serum that will help protect your skin from environmental stress, dust and pollution. Packed with panthenol, niacinamide and nourishing bisabolol, it forms a breathable anti-oxidant film on the skin—providing an effective environmental barrier.
Foreo LUNA 3 Plus
When it comes to cleansing and exfoliating, there's just no competition. You can even do facial toning exercises with Foreo's latest LUNA 3 Plus. Use the soft silicone bristles to deep-cleanse your skin; they're more thorough in removing every last scrap of makeup, sunscreen and everyday grime you may have missed. Want to treat your skin with a natural facelift? Flip to the other side and activate the microcurrent treatments for a firm, more lifted appearance.
TARA BHA Overnight Velvet Peel
Staying home tonight? If you're not feeling like putting on a sheet mask or if your skin's looking a little dull, give at-home chemical peels a shot. This one from TARA uses key ingredients such as hyaluronic acid, marine collagen, and magnesium-rich seawater to remove impurities and simultaneously regenerate the skin for smoother skin texture.
Gentle Hour Late This Night Sleeping Mask
Stress can often take a toll on your skin, which is why we're such big fans of the Gentle Hour's Late This Night Sleeping Mask. It works hard to pamper your stressed, tired skin overnight while you catch up on your beauty sleep. Packed with niacinamide, antioxidant-rich shea butter and madecassoside, you'll wake up to smooth, soft and hydrated skin.
MAKEUP
Happy Skin's Rescue Me Sun Gel Primer SPF 50 PA+++ with Anti-Blue Light Technology
If there's anything we love more than sunscreen, it's multi-tasking sunscreen. This gel sunscreen-primer duo from Filipino brand Happy Skin blocks both harmful UV and blue light rays that damage the skin. With hyaluronic acid and ceramides, it sinks into the skin to plump and hydrate. Plus, did we mention it's also a primer? Not only does it work great when worn under makeup, but it also imparts a dewy finish and helps your makeup last all day.
Etude House Fixing Tint
If you're wondering where you've seen this lip tint before, you probably saw it on TikTok. Yep, that's right—the Etude House lip tint went viral for its smudge- and transfer-proof abilities. Most of us have probably ditched lip products since wearing masks became the norm, but if you can't give it up, this one is probably going to be your new fave. And unlike other lip tints, they don't emphasise dry spots or get patchy, which we definitely love.
Maybelline Lash Sensational Sky High Mascara
Another TikTok-famous product on the list, this mascara from Maybelline claims to add length, curl and volume—until our editor tried it and reported it as the truth. It thickens, lengthens, and curls sparse lashes like no other product had before.
Rosé All Day The Realest Lightweight Concealer
If there's one beauty staple in my routine, it's concealer and here's why this Rosé All Day concealer made it onto the list: it's super lightweight, without sacrificing coverage. Bonus? It has a cocktail of natural actives such as zinc oxide, vitamins C and E, caffeine, panthenol and hyaluronic acid, with added free-radical protection. Don't you just love it when makeup doubles up as skincare?
Grown Alchemist Anti-Pollution Primer
People don't give primers enough credit; the right one can really help take away your flaws (smoothening your texture or blurring your pores) and they help your makeup last. All. Day. Long. This silicone-free gel-primer from Grown Alchemist is revolutionary for how fast it absorbs into the skin, blurring the pores and hydrating your skin, creating the perfect canvas for your makeup.
HAIR
Dr.ENZYME Therapy Vital Hair Serum
Whether you're struggling with postpartum hair loss or just want to give your scalp a boost, the Dr.ENZYME Vital Hair Serum is the one for you. Made of 100% plant enzyme extracts and traditional Chinese medicine—think super herbs like ginseng and ginger—it nourishes, regenerates and rejuvenates your scalp, stimulating your hair follicles for fuller and healthier hair.
BODY
Salt & Stone Natural Deodorant
An absolute bestseller, Salt & Stone's natural deodorant is beloved for a reason. It's formulated without any nasties like baking soda and aluminium and is suitable even for sensitive skin types. It also has skin-nourishing ingredients like hyaluronic acid and shea butter to soothe and protect the skin, while the probiotics help neutralize odour. Personally, we're huge fans of the Santal and Lavender and Sage scents.
BEAUBIT Beauty IPL Laser Hair Removal Handset Kit
If there's one thing I learned from the pandemic, it's that I now prefer doing treatments in the comfort of my own bathroom, and that includes hair removal. BEAUBIT Beauty's IPL Laser Hair Removal Handset makes being hair-free so easy—no more shaving or waxing (and ingrown hairs)! Designed with clinical-grade technology, it's safe and gentle on the skin.
Salt & Stone Antioxidant Body Wash
Body care that acts just like skincare—Salt & Stone's Antioxidant Body Wash is a powerful, yet gentle hydrating gel cleanser that leaves your skin feeling clean and so silky smooth. We also love that it's infused with one of our favourite ingredients, niacinamide, and antioxidant-rich botanical extracts.
Dew It Sunscreen Mist
Whenever I think about body sunscreen, what comes to mind are orange aerosol sprays that don't always smell the best. But that's where Dew It's Sunscreen Mist differs—it's one of our favourites this year. It's a nourishing broad-spectrum SPF 50+ with 35% less alcohol, packaged in a cute yellow bottle, all ready for your next beach day.
Nolaskinsentials Let's Get Intimate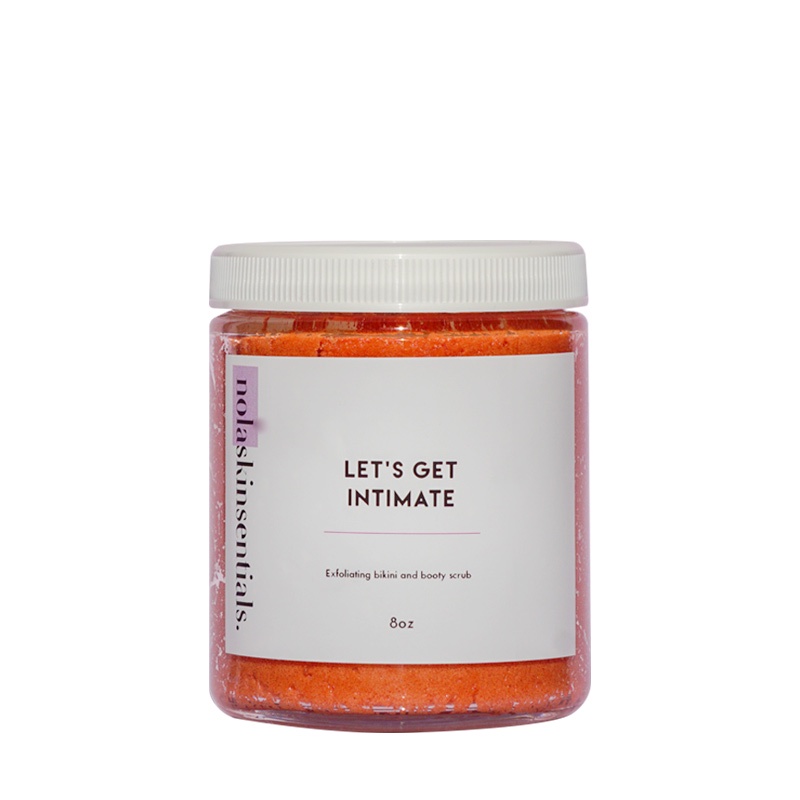 There are plenty of body scrubs we enjoyed this year, but what we keep coming back to is the Nolaskinsentials Let's Get Intimate body scrub. Powered by pink Himalayan salt and white willow bark extract, it's a natural bikini and body scrub that helps you achieve bump-free skin, especially if you tend to shave a lot. Plus, this formula brightens and fades the look of dark spots.
WELLNESS
Lilin+Co Lychee & Black Tea Candle
It's amazing how relaxing it is to light a scented candle? Wind down with Lilin+Co's Lychee & Black Tea Candle. With robust black tea leaves infused with a splash of sweet lychee, it's a soft and delicate fragrance that smells like clean linen, perfect for snuggling in bed.
Things to Come Ceramic Diffuser
With the stress of the past couple of years, it's not surprising that we're all looking to make our homes feel a little more relaxing. A great way to do that is to add your favourite essential oil blend to the diffuser. This ceramic diffuser also turns off automatically after 3 hours and also has a light function to easily navigate its various settings in the dark.
Moom Health The Skin Pack
The idea of eating your way to glowing skin is definitely not new, and we're firm believers in "you are what you eat". If you're thinking of a more holistic approach to skincare, Moom Health's The Skin Pack is a great way to start. Packed into daily sachets, these supplements have been carefully curated and designed in consultation with a naturopath, nutritionist, and dermatologist to ultimately promote healthier, clearer skin. Moom uses both modern minerals as well as ancient adaptogens and herbs to allow you to treat your skin from the inside out.
---
Want more round-ups? Hit that 'Sign Up' button at the bottom to receive the latest updates.