Meet Polyhydroxy Acid, the Best Exfoliating Ingredient for Sensitive Skin
If your skin is on the sensitive side, you might find it more difficult to find exfoliating products that don't irritate your skin too much or turn it red. This is where PHAs (short for polyhydroxy acids) come in.
A skincare junkie like the rest of us? Then you're probably aware that there are a variety of acids that serve a different role and work best for a specific skin type. After all, sorting your salicylic acid serums from your glycolic acid toners is serious business. But what about PHAs? What makes them different from their AHA and BHA counterparts? Can they really work for my sensitive skin type? We answer all your questions below.
What are PHAs?
Just like AHAs and BHAs, PHAs are chemical exfoliants and they actually fall under the AHA family. Some examples are lactobionic acid and gluconolactone.
And similar to AHAs, PHAs work by exfoliating dead skin cells on the surface of your skin, boasting all the goodness of a chemical exfoliant but minus the irritation. But we'll get into that later on.
Apart from regular, good ol' exfoliation, PHAs also helps retain moisture in the skin because polyhydroxy-acid molecules attract water molecules, which in turn moisturise your skin. Other than that? PHAs fight glycation, a process that weakens collagen and elastin in your skin, to combat signs of ageing. They are also rich in antioxidants, whicih is always a plus.
PHAs vs. AHAs vs. BHAs
The main difference between the three lies within their molecular structure. Since the molecules of PHAs are much larger in size compared to those of AHAs and BHAs, they work only on the surface and don't penetrate into the skin as deeply. This means they are less sensitising and gentler as compared to other chemical exfoliants.
"Sensitive skin types may benefit best from PHAs."
The better you understand your skin type and concerns, the easier it'll be to determine what ingredients are best suited for you. AHAs are generally preferred for those with normal to dry skin, due to their ability to enhance natural moisturising factors within the skin. BHAs are oil-soluble, so it's most often preferred for normal to oily skin prone to bumps, clogs, blemishes, and enlarged pores. The unique properties of PHAs make them ideal for virtually any skin type, especially if you've experienced irritation in the past with other chemical exfoliants.
BEAUBIT's Picks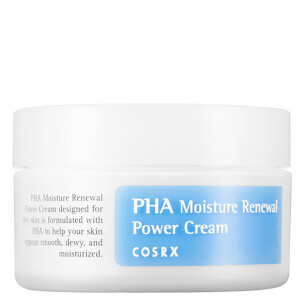 ---
Want more skin snacks? Hit that 'Sign Up' button at the bottom to receive the latest updates.